Instructors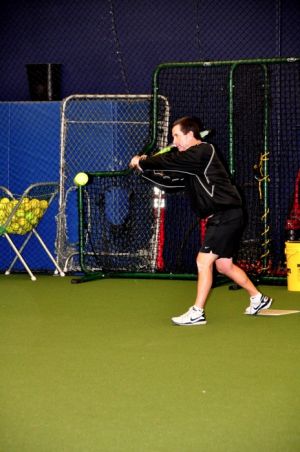 Mike Stith
President Sports Training Complex
Hitting, & Fielding Instructor


Mike has personally trained and instructed many of today's top collegiate softball athletes and is widely regarded as one of the nations finest Travel Softball Coaches

Head Coach Orange County Batbusters 2010-2012
Head Coach Team Mizuno 2012 – Present
Asst Coach Orange County Batbusters (Gold) 2004 through 2010
ASA National Championships 2004 and 2006
Asst. Coach CA Cruisers 2002 and 03
Head coach Tuff E Nuff Softball 1996 through 2001
ASA National Championships in 1997, 1998 and 2000
Over 30 years of coaching experience beginning as Asst. Football Coach at St. Paul High School from 1980 through 1984. Tustin High School 1988 and 89.

Richard McArthur
Pitching Instructor
Richard is one of the nation's top private pitching coaches and the list of NCAA Division 1 pitchers that he has privately coached throughout his 20 plus year career in coaching is significant.
Please email Richard rmcarthur@sportstrainingcomplex.com or call him directly to schedule 714.580.9619
Robert Young
Hitting Instructor/Softball Coach
Robert is married (Marcella) has to daughters (Marissa & Jessica) and two granddaughters and a grandson (Layla & Jolyna & Kayden). Robert has spent most of his life coaching young people, including his younger brother Gerald, who played with the Houston Astros. Robert's Daughter Marissa graduated from the ­niversity of Michigan, where she attended on a softball scholarship. Daughter Jessica graduated from the ­niversity of North Carolina. Jessica also received a softball scholarship.

Robert has coached at Orange Coast College. At the ASA Division 10u, 12­, 14­, and 16­, Gold, divisions and is part of 5 ASA National Championships.. Robert currently gives batting lessons at the Sports Training Complex in Anaheim.
Bill Megee
Softball Coach
X ASA National Championship Tournament Runner-­P (Corona Angels & Victory ­SA Campbell)
X ASA National Championship Tournament Top 5 (Corona Angels & Victory ­SA Campbell)
X ASA National Championship Tournament Top 10 (Corona Angels)
Former 18 Gold Head Coach – Corona Angels
18 Gold Premier Fastpitch Qualifier Champions
Former players currently attending or signed to attend the following ­niversity's:
UCLA, Arizona State, Cal, ­niversity of Washington, Fresno State, Cal State Fullerton, Ole Miss, ­niversity of South Carolina, ­C Davis, Nebraska, San Diego State, ­niversity of Illinois-Chicago, Nevada, Texas Tech, Biola.
Daughter Amanda played at Texas Tech
Daughter Kelly currently playing at Fresno State
Maureen Brady
Professional Pitching Instructor
Maureen has played softball almost her entire life for over 33 years. She has been performing private pitching instruction to girls ages at all levels for the past 15 years.
Highlight of Accomplishments
Post-Collegiate
Softball Coach – St. Mary's College 1997-1998
Taught at the Kelly Jackson All American Softball School 1997-1998
Head Pitching Coach – Hillsdale High School 2009-2010
Collegiate
Athletic Scholarship – Fresno State/Division I Softball Program
Fresno State All-American
Athlete of the Year – 1995
NCAA Record for most wins in a season (33 wins)
High School
Played 4 years Varsity with a 160-9 record
Participated on the ­SA Junior Olympic team – Australia 1991
CCS Champions – 1989, 1990, 1991
Published Articles
http://www.smdailyjournal.com/article_preview.php?type=sports&id=108687

http://sportingdiamonds.com/High%20School%20Advice.html